Our diary is here to advertise as many events as we can so if you would like us to promote your event, fill in our contact form. If you're a pub or other venue then why not keep us up to date so we can add you to our gig guide? Once you've been in touch we'll send you an email address so you can send us your listings.
Please check with the venue that the event is still on. We can't be held responsible for errors on these listings.
Daily update email
You know how it is, you forget to glance at the site and you miss out on ticket sales for that great band at The Anchor! Subscribe to our daily update and we'll drop you a discrete email to let you know what new items have been added to the diary in the past 24 hours. You can unsubscribe when you want and we promise to do nothing else with your email address.
Dec
4
Fri
Community Teapot

@ St Mary the Virgin Church Hall
Dec 4 @ 10:30 – 12:00
Gurnard Film Society – Erin Brockovich

@ Gurnard Village Hall
Dec 4 @ 19:00 – 22:00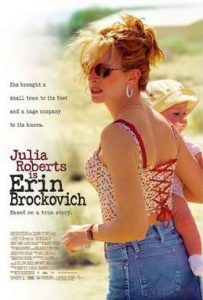 2000 Legal drama based on true story US
In this true-life drama, Julia Roberts' mesmerising performance as an ordinary yet extraordinary woman taking on the might of big business earned her an amazing six top awards, including the Best Actress Oscar.
Director:  Steven Soderbergh
Film starts at 7.30pm. Doors are open from 7pm.
Admission:  £5.00
Booking in advance is needed – either call 01983 240615 or text 07801 532482 – there is seating for a maximum of 30 people.
At the time of booking you will need to advise how many seats you need and whether together or socially distant.  You can have 1, 2, 3 or more seats together.  There will be a 2 meter distance to the next seat or group and a 1.5 m distance between rows.  Please book asap and before midday on Friday 6th November.
Face coverings are now a requirement in community halls, unless exempt or when eating or drinking your refreshments.
* Payment is by cash only (until we can afford to buy a card reader) so please have your £5 for each person ready to put in the box at the entrance, possibly outside, or just inside the outer door.
* Hand sanitising will then be required in the porch before going into the hall.
* You will be shown to your seat and you are asked to remain seated at the end of the film until shown when to leave.
* Please arrive between 7.00 and 7.30 p.m. to give us extra time for cleaning and to give you time for payment, hand sanitising and getting to your seat before the film starts.  Although the seating is socially distant you will still be able to converse with 'near neighbours' 2 meters around you while you wait.
* You are welcome to bring your own refreshments (including alcohol) and cushions as we will not be supplying any just yet.
Dec
5
Sat
Isle of Wight Foodbank
Dec 5 @ 10:00 – 13:00
Childrens Games Club

@ The Cowes Library
Dec 5 @ 10:30 – 12:00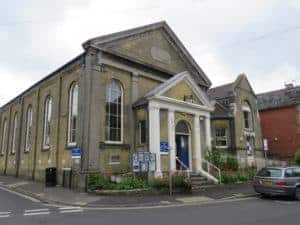 The Cowes Library is a holding a Children's Games Club for 5 – 12 year olds.  Children must be accompanied by an adult.
There are a variety of different games available, such as giant jenga, knock-down dominoes, twister to different board games for older children such as chess.
It's really fun and children can make friends!
If you have any games you no longer want, then please donate them to the Library.
Children can bring their own games to share too.
A variety of games available.
Everyone welcome.