Website: rolysfudge.co.uk
Phone:
Email: cowes@rolysfudge.co.uk
Address: 20 Shooters Hill, Cowes PO31 7BQ
Cowes High Street is definitely the place to be, we've got Roly's Fudge Pantry just opened up on Shooters Hill.
The Franchise is owned by Rachel and Mandy, who are delighted to have found this perfect location for their new pantry. Ten years ago , they dreamt of opening a fudge shop! We were attracted to the fact they are all family run, and all focused on the fact the fudge was hand made in the shop in front of customers.
When 2020 arrived and covid struck, everything changed for everyone. They ended up saving all of their money because they couldn't go out and spend it. Roly's Fudge came over to the island, and between them all, they found a location and a shop they all loved in Cowes. Now, their ten year dream has become a reality and the doors of Roly's Fudge Pantry is open.
We are pleased to be able to tell you some of the flavours they will be making in the shop. The top 5 "Fudge Favourites" will be – Butterscotch, Vanilla Clotted Cream, Chocolate, Rum & Raisin and Maple & Walnut.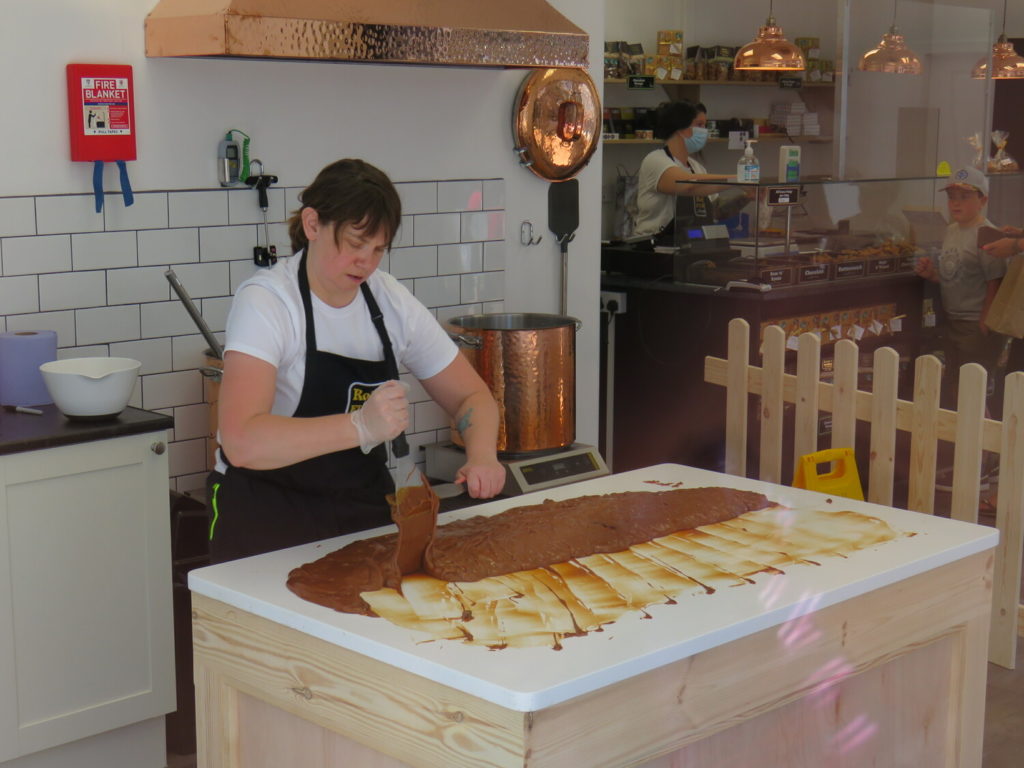 They will also be making "Specials" such as Lemon Meringue, Sea Salt, Honeycomb, Coffee & Cream and Peanut Butter, plus "Seasonal Surprises" such as Hot Cross Bun, Christmas Pudding and Toffee Apple