Website: dumplingdumpling
Phone: 07875 583397
Email: dumplingdumpling
Address: Prospect Business Centre, Prospect Road, Cowes. PO31 7AD
It all began in a city in the southern Chinese province of Guangxi called Yulin. We (Nat and Dan) were living there for 2.5 years teaching English. The city was abundant with absolutely incredible delicacies, but by far Nat's favourite was the dumpling. So much so, that her students gave her the Chinese name, 'jiaozi' (the Mandarin word for 'dumpling').
Back home on the Isle of Wight, they couldn't find dumplings that satisfied their cravings, so they began to make them themselves based on what they'd learnt from their students and friends in China, and a few dumpling making courses they attended. They originally stuck to the traditional pork, chive and water-chestnut filling.  Then one night after a few beers, it dawned on them how versatile the dumpling is, and pretty much ANYTHING (so long as it tastes good) can be made into a perfectly formed little pastry parcel! 
Fast forward 4 years and they have made over 100,000 dumplings by hand, created over 70 original fillings, traded at 50+ events, catered privately for weddings, birthdays and corporate events.  In April 2019 they were invited to be part of the South Coast's first indoor food court Outside-In Food Court in Portsmouth.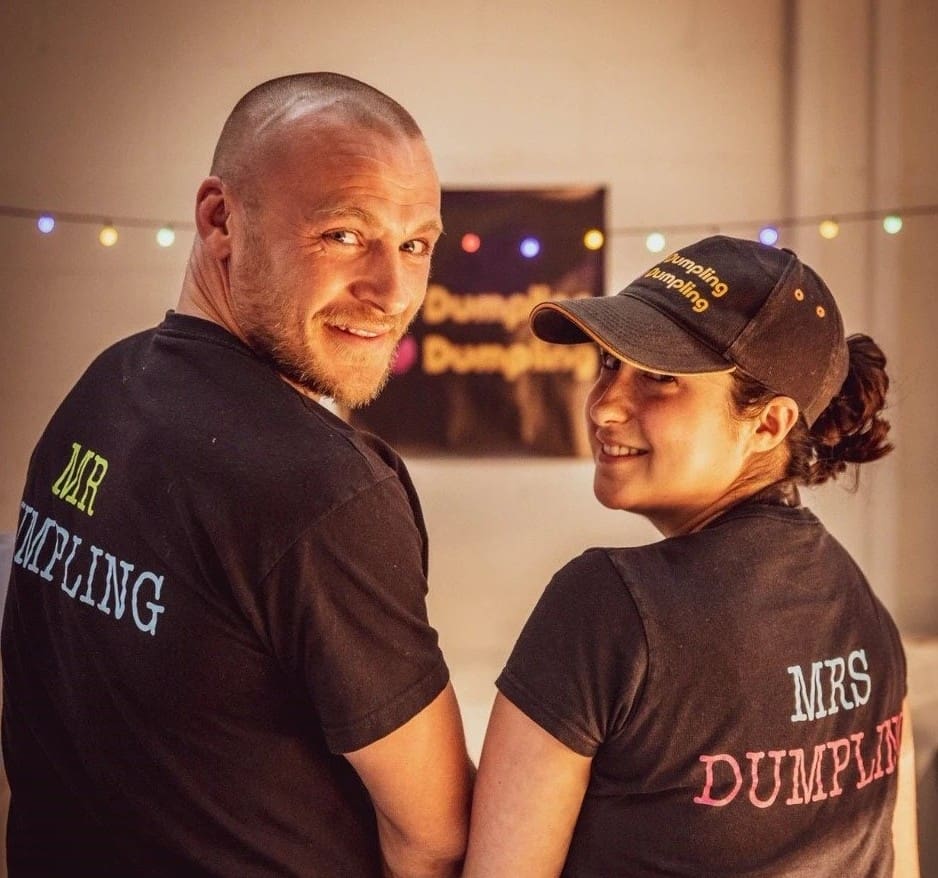 Give them a call to taste their delicious dumplings! They are open for collections and deliveries from 17.00-21.00 Thursday, Friday & Saturday.