A.K.A. The Floating bridge!
East Cowes: Ferry Road, East Cowes, PO32 6SL
(West) Cowes: Medina Road, Cowes, PO31 7BX
Floaty Finder website!
Ferry spy webcam

Whilst this is a vital method of transport and gets you quickly from Eats Cowes to (West) Cowes, we felt we needed to add this under "What to do" as it's an experience in itself. There aren't many places where you can travel across the river on a chain ferry and we have one you can try out for a very low cost. You must make sure you take at least one trip on it before you finish your visit.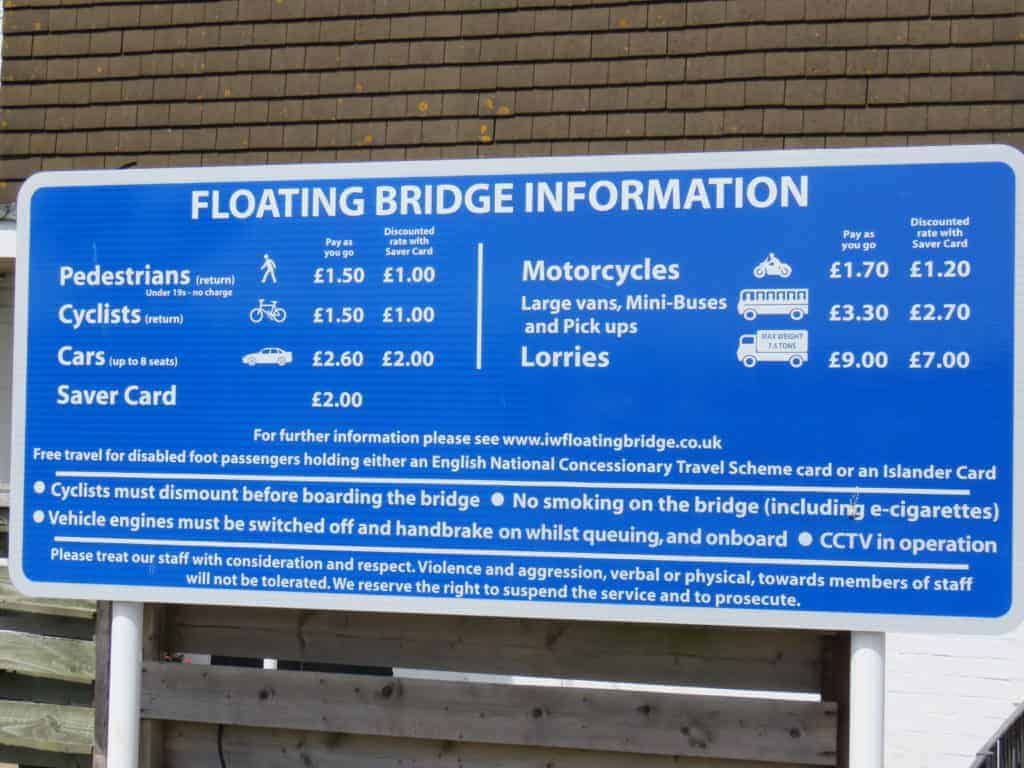 We call it the Floating Bridge as it drifts from one side of the River Medina to the other but in reality it drags itself from side to side on huge chains fitted into the slipways. The bridge is a critical access route for many of us as hundreds of people use it to get to work, go to school or to catch the ferry to the mainland.
On the odd days that the floating bridge is out of action, drivers face a long detour via Newport which can be very slow at some times of day.